Every business wants their name to be recognizable. But how do you become a McDonalds, Starbucks, Amazon, or any other big name? Of course, having millions of dollars at your disposal is effective. But we happen to live in the greatest era of all time for businesses of any size looking to enhance their name recognition.
For just a fraction of what it cost in the past, you can get your business in front of thousands of eyeballs both locally and around the world.
Everything boils down to brand awareness. So, what is brand awareness? And how exactly do you quantify it? Here's what you know.
What is Brand Awareness?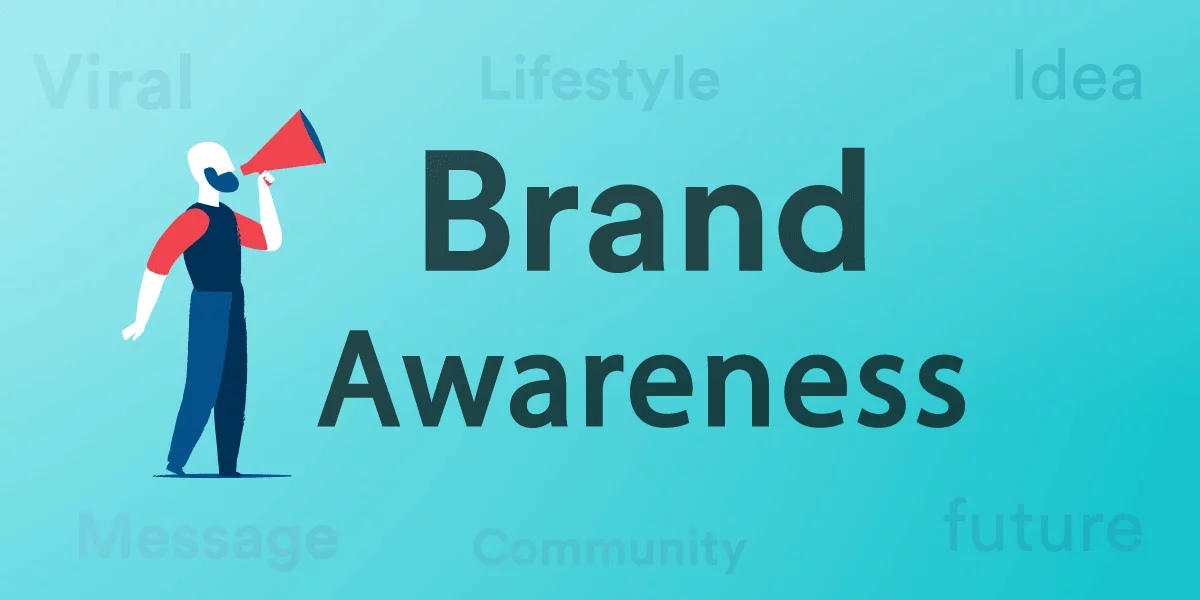 Brand awareness is the extent to which consumers are familiar with a particular business brand's unique qualities. It is one of those terms that are tricky to define.
You know it when you see it. Marketing theorists describe brand awareness as the ability to recall a product and have it associated with a logo, tagline, and key values.
We often saw this in the past with celebrity endorsements and mass marketing campaigns via TV and print ads.
Increasing brand awareness is vital. To do so means measuring it to see what's working for your company and what isn't. However, measuring it can be a little tricky. Check out these ways to monitor brand awareness.
How to Measure Brand Awareness
1. Surveys
Surveys are a little bit old school, but they are as effective as they ever were. Nowadays, most companies use email or web surveys, typically asking their customers and site visitors how they found the business.
In some cases, they may ask a random selection of people about the brand. The first gives you an understanding of where traffic is coming from, while the second gives you a better sense of popularity.
2. Web Traffic
Of course, your website traffic is the quickest snapshot of your brand awareness. But you can just look at this number alone. Pop into Google Analytics and look at important metrics like the number of people who directly searched you, who clicked a link, who came via an ad, and so on.
By watching this over time, you'll see how brand awareness is shifting. Do not this only really useful though for web-based firms. For example, Dawn sells some of the most popular dish soap in the world. But their traffic comes directly via supermarkets, so their web traffic may be a little disappointing but also not quite as relevant.
3. Search Volume Data
This is a little more advanced. You want to see if people are searching your brand across tools like Google, Bing, and Yahoo. Check out Google Keyword Planner and Google Trends to see the volume of searches and patterns over time.
4. Use Social Listening Tools
Nowadays, hard work can really be done almost automatically for you, thanks to social listening tools. These are great because they'll choose where people already have conversations—social media.
Here you can check in on organic conversations to see how your brand is tracking across the web. You'll also get an unfiltered look into your customer's experiences to overcome some issues you may have with survey response bias.
With social listening tools, you can get a look into your brand and see how your competitors are doing.
Quick Tips for Improving and Maintaining Brand Awareness
There are a few easy things you can do now to boost your brand awareness. While, of course, a massive Facebook and Google ad campaign is helpful, that can also get expensive quickly.
Here are some quick and easy, cost-effective brand awareness strategies.
1. Partner with influencers.
Think about what other people or businesses your target market might follow online, and then reach out to those influencers to see if they would be willing to share about your brand — whether through a paid advertising agreement or in exchange for free product.
While some influencers are famous on a massive scale, the influencers you work with don't have to be giant household names.
Maybe a local spa would be willing to post a photo of your homemade relaxation candles in exchange for a discount code for their customers – you never know until you ask! Influencer marketing is a great opportunity to exercise your creativity and determine who might be a good ambassador for your product.
2. Be consistent with your social media posting.
Social media can sometimes feel frustrating to entrepreneurs, particularly if it doesn't seem to lead to sales. It's important to remember that customers need to see your company an average of 7 times before they make a purchase.
Think about the way a typical person shops: a friend mentions a product or service, we forget about it, then we hear about it a few more times through advertising or word of mouth, then we eventually research the brand but don't buy yet… then finally we make a purchase.
There is a gap between when we hear about a brand and when we buy, and you can keep potential clients interested during that gap through engaging with them on social media.
Even if you haven't seen success yet, continue to post on social media while keeping your target in mind. If you make a few posts then decide social media simply doesn't work for you, you are missing an opportunity to build long-term brand awareness.
3. Create content.
Rather than telling your potential customers that your business can help them, you can show them that your business understands their pain points and can solve their problems by creating content like blog posts, videos, and e-books.
It's so much easier to motivate someone to make a purchase after they have heard about your brand a few times. Even if people don't buy from your business immediately after reading your blogs and watching your videos, the more helpful content you create, the more your potential customers will start to recognize your brand as an industry expert.
Keep creating content that genuinely adds value to your target, keep sharing it on platforms where your target hangs out, and over time more and more people will become familiar with your business and what you stand for.
4. Give away free stuff.
While online marketing is important, there is still a huge opportunity to get your logo and business name in front of your potential customers using printed materials and swag.
You can print your business's logo and branding on nearly any consumer products, from magnets, pens, sticky notes, water bottles, bottle openers, and keychains… to thermometers, glassware, mints, lip balm, and more. The options are truly endless.
Before ordering any printed promotional materials, it's important to consider what types of products your target customers would appreciate and actively use the most.
The more they use these branded products, the more their friends and family will gain awareness of your brand and logo, and you can create a ripple effect of interest and brand awareness from there – so it's important to give them free things they will actually use.
5. Collaborate with brands that have a similar target.
If you come across a business that offers different products or services than you but caters to the same target audience, you can build brand awareness by creating a relationship with that company and cross-promoting each other's offerings.
Cross promotion ideas between two businesses can include offering exclusive discount codes, developing a joint product or gift bundle, or co-sponsoring an in-person event together.
When thinking about how to increase brand awareness and what brands to contact for potential partnerships, it works best if your businesses are around the same size and offer complementary product or services.
The synergy between the two brands should feel natural to your customers and like the two offerings clearly go together — such as essential oil businesses collaborating with massage therapists, pillow and mattress brands collaborating with sleep tracking apps, meditation cushion manufacturers partnering with retreat centers, etc.
Brand awareness doesn't happen immediately – it's built over time as more people see your content, interact with your business, buy from you, have a great experience, and refer their friends. By following the steps above, you can position your brand for future revenue, name recognition, and success.
Was this post helpful? Follow us on Facebook, Instagram and Linked In  for more tips!