You already know just how crucial social media is not only for the success of your business, but also to your relationship with your customers. But if you're not taking the time to update, analyze, and tweak your social media platforms every day, you're missing out on enormous branding opportunities and new markets. Chances are that unless you give social media the attention it deserves, you'll end up losing those untapped markets to your competition.
Read on to learn why hiring a social media manager is no longer an option, but a requirement, for your brand no matter your industry or target market.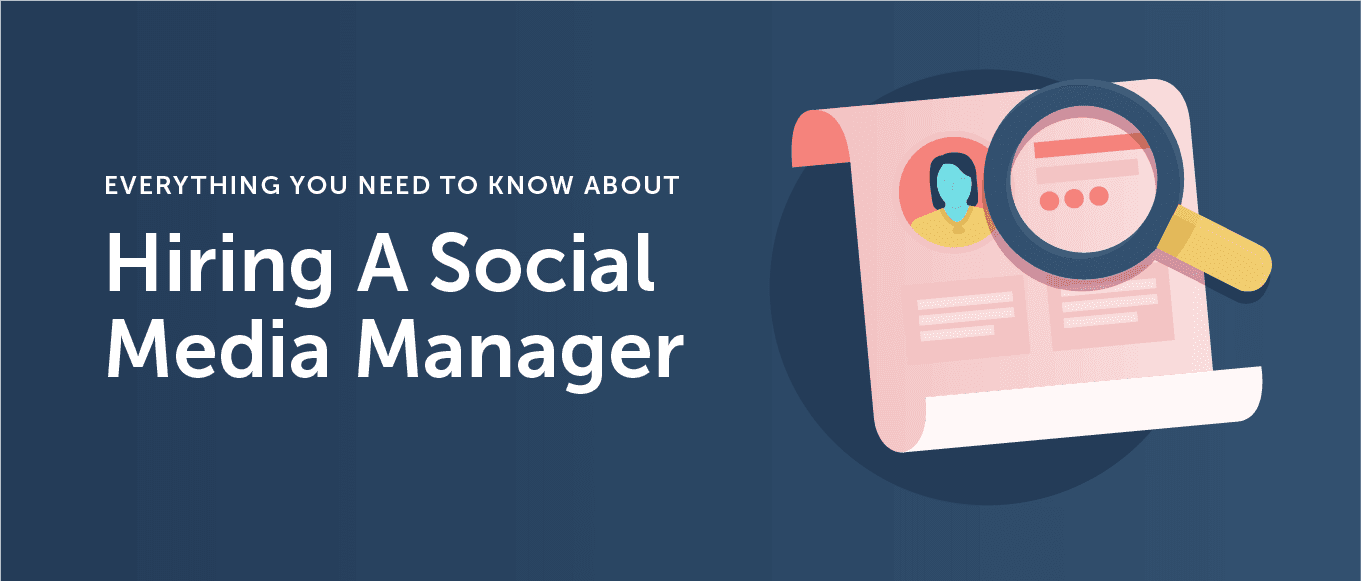 You'll Build Brand Recognition.
No matter which phase of business you're currently in, hiring a social media manager is guaranteed to do wonders for building your brand recognition. When someone searches for your business online, they expect to find much more than just your company's website or a listing on a review site.
Social media management is what makes that happen. Today, consumers want to get to know your brand. The more places customers have a chance to interact with your company online, the more they'll grow to recognize your logo, your products, and even the way you communicate online.
A social media manager works to use Facebook, Instagram, Twitter, and more to build your brand and to promote your company on as many different platforms as possible. This leads to a sense of trust and transparency between you and your customers and consumers want to buy from companies they can trust.
You'll Expand Your Market.
Of course, engaging potential customers and building a strong social media presence is only half the battle. You also need to continually expand your business by accessing untapped markets. A social media expert has the ability to seek out, interact with, and win over these untapped markets.
They can help you to do all of that before your competition even knows these markets exist. To get these new customers, an expert will focus on targeted insights, advertising and promotions to new markets.
They can do this by creating events on social media, updating your pages, sending out messages, commenting on popular industry articles, and much more. These professionals create content that is shareable the key to getting more eyes on your brand.
You'll Access Valuable Data.
Social media provides you with incredibly valuable information not to mention hard data about how your customers behave online. However, you can't make the most of that data if you don't have the time or the expertise to analyze it.
By examining your social media accounts, you'll be able to tell where your target market spends their time online. Do you get the most responses on Snapchat? Facebook? Whichever platform is the most successful, you know to devote more time to it. This is where the importance of data comes into play.
A strong social media manager will use platform insights to confirm and analyze the interests of your target market.
You'll Get Consistent Postings.
If you're frustrated with your seeming inability to gain followers and increase your clout online, a lack of consistent updates and poor social media management are likely to blame.
A professional social media manager can update your social media platforms several times per day. They can post statuses and tweets, respond to user comments, and get involved in important conversations in your industry. Plus, they can do all of this across multiple platforms not exclusively Facebook or Twitter.
That kind of consistency and constant contact just isn't possible if you've delegated your social media to your office's interns or employees, all of whom are busy with numerous other tasks.
In Case You Missed It: How To Make A Call To Action that Yields Conversions- With Examples!!
Social Media Is A Part Of Customer Service.
Recent statistics show that 70% of consumers use social media platforms to contact brands for customer service questions and concerns. You wouldn't leave a client's telephone call unanswered, nor would you skip out on a meeting with them. So why leave a complaint unaddressed or a question unanswered on social media?
No matter how you feel about it, the reality is that today, people see your brand's social media profiles as an efficient and easy place to follow up on lost orders or even to thank you for exceptional service.
Social Media Management = Reputation Management.
We've all said things we wish we hadn't. But when you're a business, an ill-timed or potentially offensive tweet can mean the end of your business. If you consider yourself to be out-of-touch with the latest cultural conversations, hiring a social media manager to vet your posts before you hit send is essential.
A savvy manager can help you to craft messages that are appropriate, empathetic, and inoffensive no matter your demographic.
It's Time Consuming.
As the CEO of a company, tackling all the work proves to be difficult to manage alone, especially since every social network refreshes itself with more news stories on a constant basis (think every few minutes/seconds). You can't assign social media duties to people that already have full plates of work as it is either because they won't be able to keep up.
This is where a social media manager, ready to tackle any written project, send a tweet at any hour on the hour, and always rooting around for more ways to get your business exposure, is your company's superhero to the rescue!
Read More:
Top SEO Tasks you need to focus on in 2020 and Why it Matters to your Strategy.
How nonprofits can use social media to increase donations and boost visibility.
11 Digital marketing trends you cannot afford to ignore in 2021.
Whether you're currently ready to hire a social media manager, or if you'd simply like to learn more about why social media is such an integral part of your overall branding strategy, spend some time on our website and blog
Also, check out: Social Media Manager Resume To Get Hired in 2022